Järjagården hostel
Järjagården offers homely rooms, with a total of 15 beds. The rooms has got comfortable single beds. We have two rooms with 2-beds, two rooms with 4-beds and one room with 3-beds.
Personal and friendly
We strive to maintain a personal and friendly atmosphere and to take care of our guests. Being a family-owned business, we are always close by to provide you with the service you need.
Guest review award
Järjagården won a Traveller review award 2022 via Booking.com for the sixth year in a row, due to high ratings form our guest's reviews. The rating has also increased. This makes us very happy, since satisfied and returning guests is important for us!
Self-catering or full board
Both self-catering and full board can be arranged, in accordance to your wishes. There is a shared and fully equipped kitchen at our hostel. If you perfer, you have the possibility to pre-book breakfast and dinner in our restaurant for an extra cost.
At Järjagården, a homemade and nice breakfast is served with porridge, yoghurt, muesli and cereals. Vegetables, several different types of cold cuts, bread and boiled eggs with caviar. Bacon and scrambled eggs. Oboy, juice, coffee and tea. Always Swedish meat and locally produced.
Information
All guests at Järjagården share bathrooms, shower rooms and a living room, that is placed just outside your room. Guests have free access to use the sauna. It is possible to bring your own bed linen and towels, or to rent here.
You can rent an extra bed if needed.
Pets may accompany you free of charge, but please observe that we wish to be informed in advance.
Free WiFi for all guests.
Check-in from 15.00PM. Check-out until 11.00AM.
Prices
September – May 350 SEK per person
June – August 400 SEK per person
Breakfast 95 SEK per person a day
Bed linen and towel 95 SEK
Final cleaning 200 SEK
Booking
Book your stay by sending an email to: jarjagarden@live.se or dial: +46940-48 50 55.
Cottage in the forest by a lake for rental
Placed around 30 km from Vilhelmina. Do you love to be out in nature, feel the peace and sympathy with the forest and all its wild animals? Then this is the place to be!
Here you live the simple life for a couple of days, by cooking in a wood-burning oven and making a fire to keep the cottage warm.
Price: 250 SEK/person per night and 1 000 SEK/person per week. Welcome into the wilderness!
More info: jarjagarden@live.se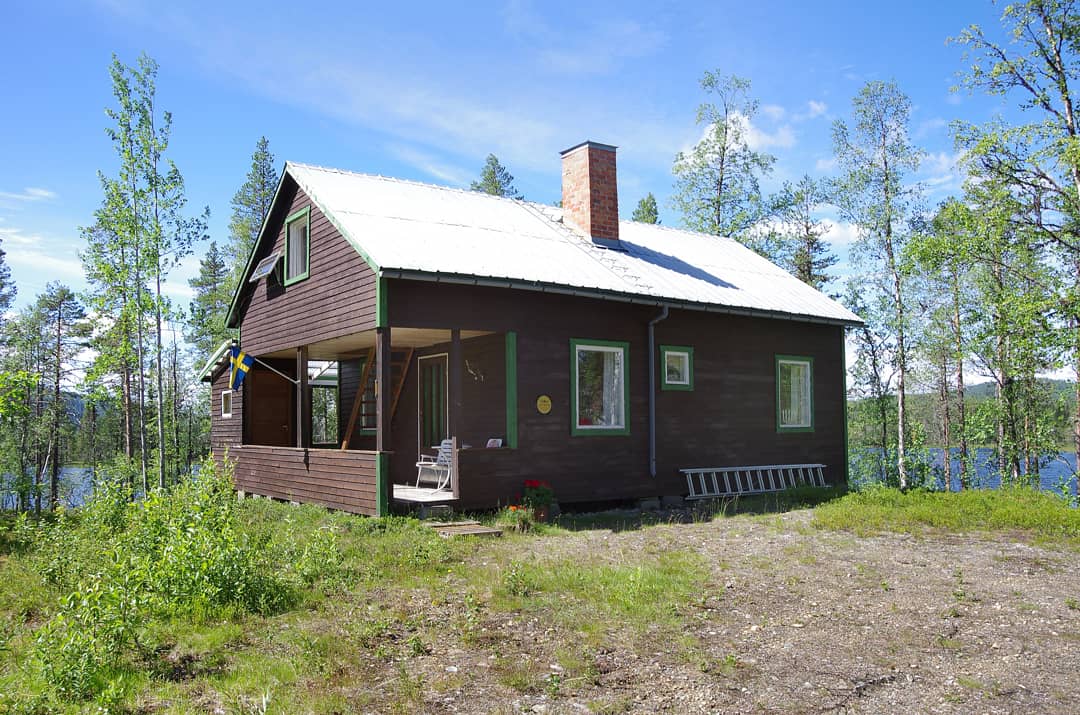 Welcome to Järjagården!
More pictures from STF Järjagården Hostel: